Make your next event memorable!   Ride the Aloha wave - and let us do the work! Whether an event planner, coordinator, or throwing your own beach party, Maui Wowi Hawaiian has the ability to serve fresh Hawaiian smoothies and our gourmet Hawaiian coffee...everywhere and anywhere!
Request Us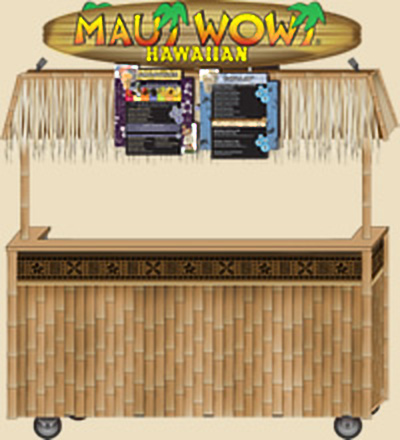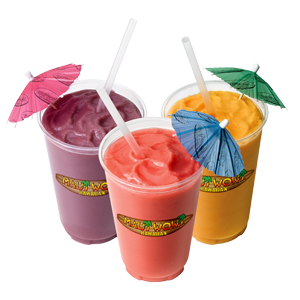 All of our delicious fruit blends are 100% natural, with no artificial flavors, sweeteners or colors. Available in a variety of tropical flavors, our smoothies are low-fat, gluten-free and kosher-certified, which can be mixed together for endless tropical flavor delights
Before the days of big Hawaiian resort hotels and fiberglass surfboards, surfers like The Duke, Buzzy Trent, Woody Brown and Tommy Blake were spending long, lazy days partaking in the Maui Wowi lifestyle and the tasty waves on the North Shore beaches.
The legend of these great surfers grew far and wide. Many were drawn by the allure of a pure, Hawaiian lifestyle - a slower, simple life measured by the tides and the surf-break, where long, sandy beaches are overhung by sun-kissed fruit trees swaying in soft, island breezes. 'Ohana thrived by looking after one another and the Aloha spirit embraced the islands.
Decades later, Jeff & Jill Summerhays still embrace the healthy, carefree, Maui Wowi lifestyle by bringing Hawaiian gourmet coffees and all-natural, fresh fruit smoothies to the world. From our 'Ohana to yours, may Maui Wowi bring you health, serenity and the 'Aloha spirit.
Enjoy!
Jeff & Jill Summerhays
Founders